It was a memorable start to the year for AST Hampsons, who marked a number of long serving staff with a lunch in their honour.
Many of our team have worked with the firm in excess of 15 years, but 2019 sees three staff members in particular recognised for 25 years, 30 years and 35 years  service respectively!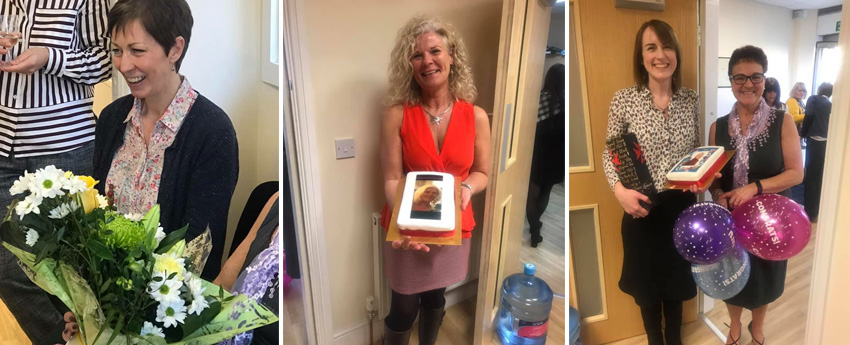 Sheena Corrin in our Residential Property team in Bury has worked in the firm for over 35 years (more including a short career break to raise children!).
Liz Anker, one of our Family secretaries based at South Parade joined AST over 30 years ago and Karen Fearnley, a secretary at South Parade celebrates a 25 year milestone.
The occasion doubled up as a celebration for Zoe Clough's promotion to equity partnership and was a super occasion to recognise the loyalty and celebrate the journey that AST Hampsons has been on over the decades.
Commenting on the occasion, Peter Taylor says:
"Out of respect to the ladies concerned, I won't dwell on the length of their service except to say that they have spent virtually all their adult lives working in our firm, (in and around raising their families!)  and their loyalty is just brilliant and truly appreciated."
We look forward to continuing this special tradition with younger members of the team working within the firm today.
Find out more about our history at:
Published:
Monday, 4 February, 2019 - 11:42