AST Hampsons were delighted yesterday to have our very own Zoe Clough inaugurated as the 2019-2020 President of Rochdale Law Association.
Zoe attended the RLA AGM at Nutters Restaurant in Norden with other members of the firm and Law Association.
Zoe's expertise is dealing with private client matters, advising on Powers of Attorney, Wills,  Court of Protection and dealing with Estate Administration, she is a member of Solicitors for the Elderly and specialises the affairs of the elderly and also vulnerable clients.
Zoe is pleased to have been invited to be President of the RLA and her aims this year during her term are to do her best to continue the good work of her predecessors and further the already good profile of the Rochdale Law Association, in particular Zoe hopes to help the RLA with a social media presence going forward and organise a superb annual dinner for the members!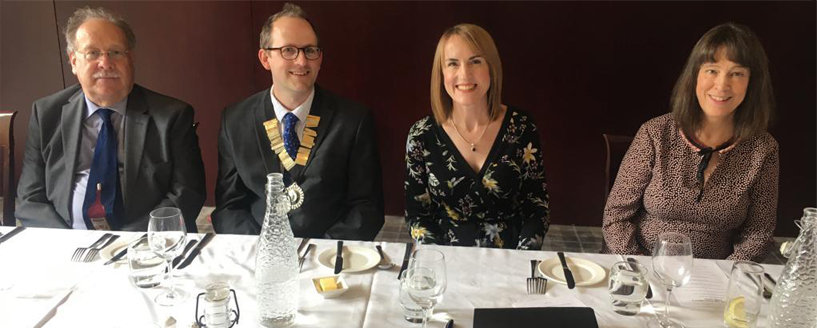 Right image: Zoe being congratulated by Joe Egan who for over 15 years was Joint Honorary Secretary of Bolton Law Society and also a past President. Since 1996 Joe has represented solicitors in Lancashire and Greater Manchester on the Law Society's national council. In 2015 he was elected to be Deputy Vice President of the Law Society of England and Wales before becoming President for 2017 to 2018.

Published:
Friday, 21 June, 2019 - 11:34